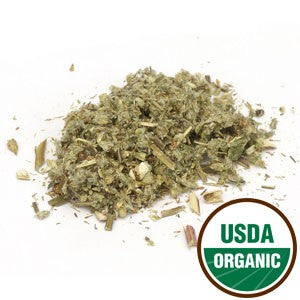 Botanical Name: Artemisia vulgaris
Origin: Bulgaria
Before hops came into use in fermentation, dried mugwort was used in beer-making  with other herbs and flowers. Mugwort has a rich history of medicinal use and is a great source of Vitamin C, calcium, and zinc and reputed to enhance dreaming. Often used to make herbal tea blends, ointments, salves and tinctures.
Dried mugwort is harvested when the plant is in flower to ensure peak potency. 
Warning: Not to be used during pregnancy.