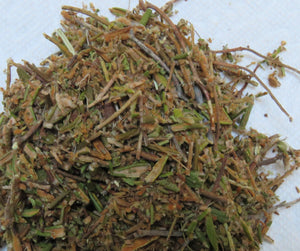 Botanical Name: Ledum palustre decumbens, Rhododendron tomentosum.
Also known as wild rosemary, bog rosemary. Not to be confused with common garden rosemary (Rosmarinus officinalis)
Historically used to make beer before the use of hops. Grows in boggy conditions and is ethically wild-crafted from one of the most pristine areas on the planet.