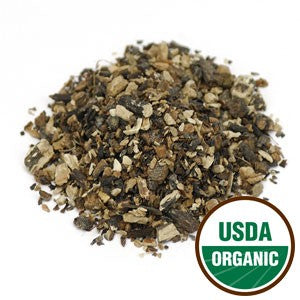 Botanical Name: Symphytum officinale
Warning: For external use only. Not to be used during pregnancy. Not to be used while nursing. Do not apply to broken or abraded skin.
Origin: Croatia
Comfrey leaves and especially the root contain allantoin, a cell proliferant that increases the healing of wounds. Stops bleeding and is soothing. A common ingredient for salves that treat wounds. Also treats inflammation, rashes, varicose veins, hemorrhoids and many skin problems. Not to be used for deep wounds as healing at the surface may cause infection to be contained inside the skin tissue leading to an abscess.
Because of the pyrrolizidine alkaloids that are in Comfrey, caution in using this plant is advised.