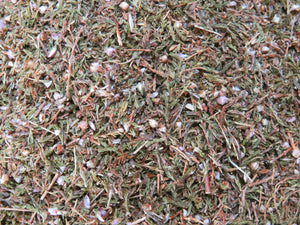 Botanical Name: Calluna vulgaris 
Origin: Poland
Heather Ale has been brewed in Scotland since 325 BC by the Picts, a Celtic
tribal race who defended their land from Roman, Saxon, Briton and Viking invasions.
However, traces of a fermented beverage made with heather flowers have been found by archaeologists dating back to 2,000 BC. Brewed with heather flowers and Scottish malt, Fraoch has a distinctive floral aroma, full malt character and a dry wine-like finish.